Off the Cuff
We've hit 15k for the text, and we're not done yet. Debugged some major issues with the main gameplay loop; spruced up the conversation options a bit. I've also added a CG gallery, music player, and ability to replay certain scenes easily once unlocked. Shoutout to Gas over on the Ren'Py forums for that; I've always had a nightmare of a time trying to code image galleries, but they had a solid one all prepped. Just marvelous.
Since I've got a gallery, I filled up a bunch of slots with extra sketches and whatnot, some of them really, really lewd. The game itself is more about the slaps and whatnot, but there's some naked shots of Exit and DRT that you can unlock via playing, and they're...errr. Pretty filthy? Heh, maybe the next time I do a game like this, I'll be a little less shy about discussing these things.

I also wrote in an actual penetrative sex scene. I'm not sure I'm going to keep it? Anything I write, I have to read aloud...I don't know. What do you guys think?
Also, I've been working on the roughs for the CGs! I'm kinda thinking that I might clean them up, but leave them in monochrome? Then I could add more images, instead of having to color everything. I dunno, what do you think? Take this, ink it and give the shading some love?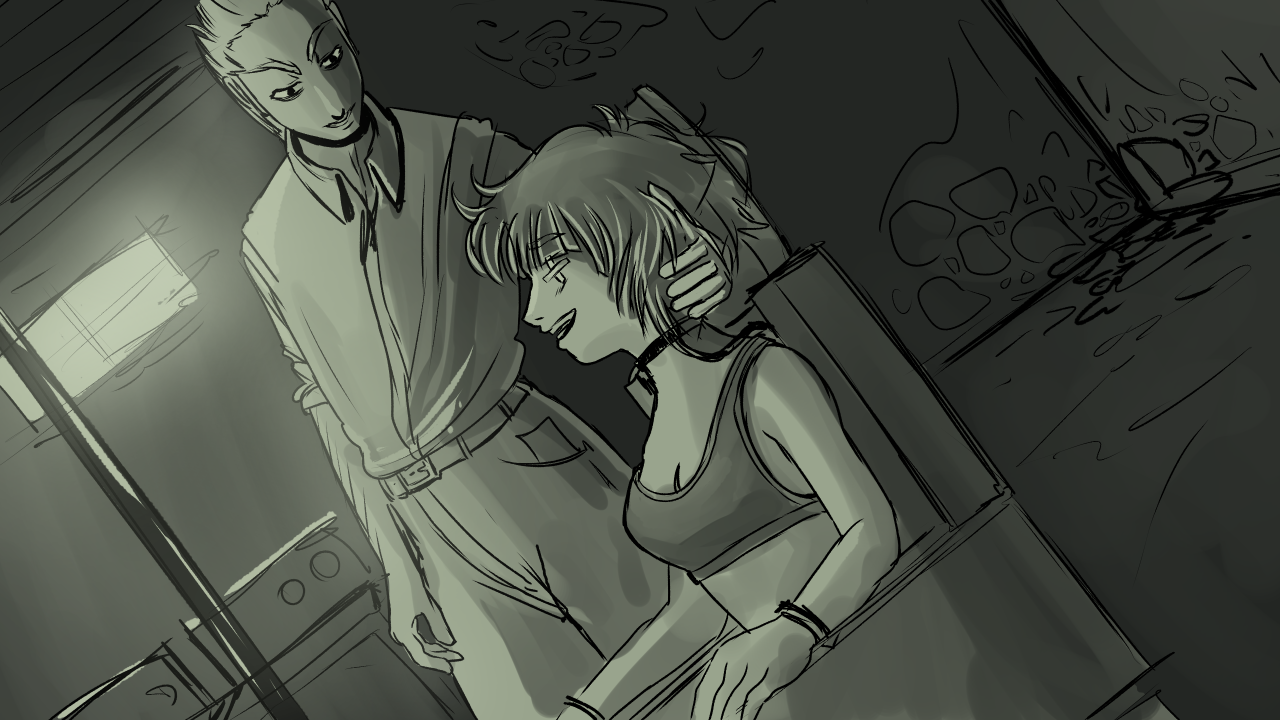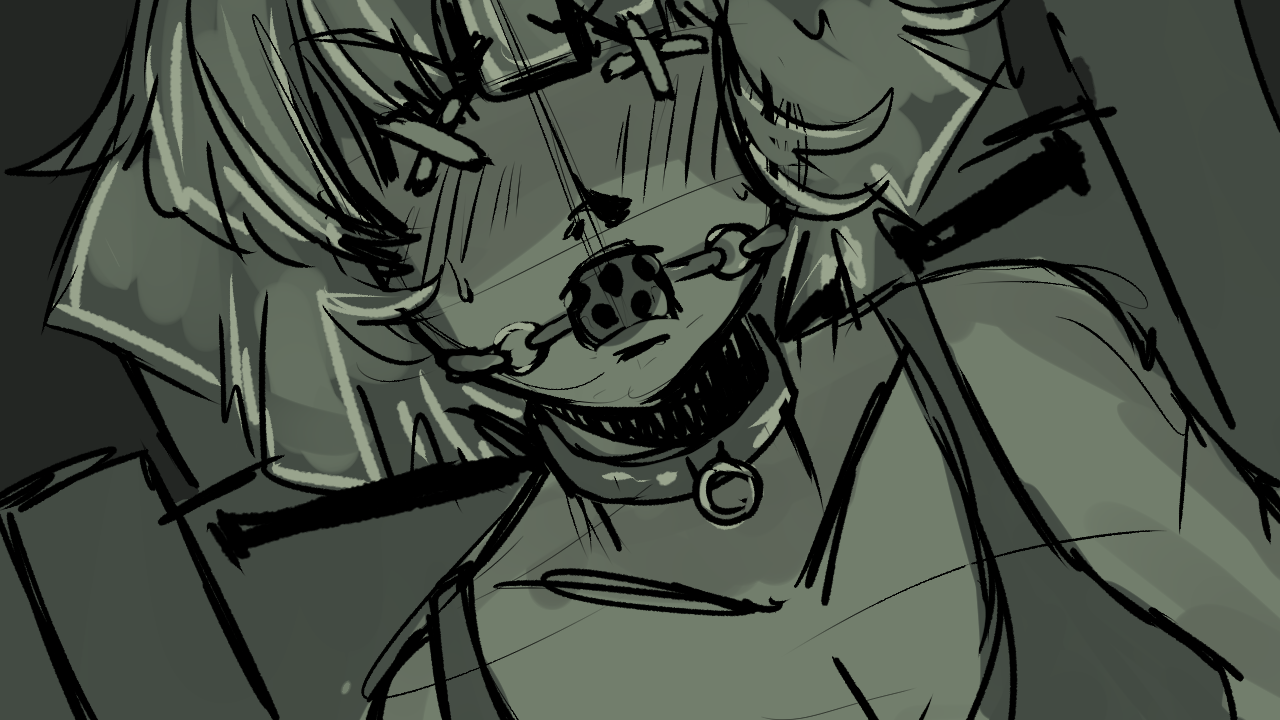 Or should I just plain leave them all sketchy? Does that add to the tone? What do you all think?
...
What, you say? That doesn't look BDSMy enough to you? Well! I gotta save the good stuff for the release.

(heh)